Dons Tiles employee Anthony Angelillo first found out about Formitize after he was referred by Bazdaric Homes while he was looking for solutions for reporting.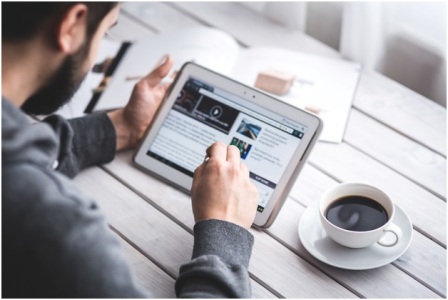 Anthony's Testimonial
My experience with the Formitize software to date has definitely been a positive one.
In the past we had to deal with difficulties in staff management. Learning a new software can be quite a daunting task in itself let alone implementing it into a sizeable business. This task I was assigned was made much easier than it seemed with the diligent support of the formitize team, responding to my large amount of queries very promptly and having all the correct solutions.
Our Account Manager is Prue Wernicke and it is definitely worth mentioning that she was extremely helpful and has a great energy about her to help with any queries. This made this process of learning and implementing Formitize into our business a very seamless and enjoyable process, myself and our General Manager Angelo rate her very highly and are extremely pleased with her effort in helping us. Full credit to her.
Why Anthony Likes Formitize
As far as the interface and function of the Formitize software, it is a simple process in terms of navigation around the web portal and app. The best part about it for us was the ability to customise it almost entirely to suit our business, to have it run exactly how we want it. It has plenty of processes that can easily mould into the operation of many businesses to make their processes simpler.
Formitize is great – it has made improvements to our business. We are currently using paperless forms and reporting. Formitize was easy to set up and use. Formitize Support and Customer Service teams are very responsive and are always very helpful.
When asked, on a Scale on 1 to 10, how likely he will recommend Formitize to a friend or Colleague, Anthony gives Formitize a "9" rating.
I certainly recommend using Formitize for your business due to the ease of use and also the fantastic team available to help make it perfect for you.
Experience Anthony's success with Formitize. Start your Free 30-day Trial Today!